Staff
(Andrew Keister, Investment Specialist; Matthew Krueger, Managing Director; Rachael Bennett, Matt's Personal Associate and District Office Manager)
As a Financial Advisor for Northwestern Mutual, Matt Krueger is committed to helping his clients whether they are concerned for their own financial needs or those of their family or business. He doesn't do it alone. Here you will find a listing of the people who help make it happen.
Together, they stand committed to providing the best client service possible. If you have a problem or need assistance at any time, please let them know.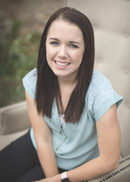 Rachael M Bennett
Associate Financial Advisor
Office 608-314-3936

Rachael Bennett started with Matthew Krueger's team in March of 2012. She has been with Northwestern Mutual since December of 2010 and has previous experience with the development and retention of new financial representatives. She is licensed in life, health, and long-term care insurance as well as Series 6 and 63 variable investment licensed.
Rachael is the District Office Manager. She works as Matthew Krueger's personal associate for his business relations, assists new financial representatives in their development, and works to ensure that the goals of the office, its staff, and the clients are realized and exceeded.
Rachael lives in Evansville, WI with her husband and two children, where she was born and raised. Her husband is an active duty member of the Air National Guard. She enjoys spending time with her family, traveling, cooking, and indulging in outdoor activities.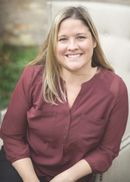 Jodie L Norman
Director of Marketing
Office 608-314-9260

Jodie works as Matt Krueger's right hand when it comes to managing his calendar. She schedules and coordinates all internal events and client meetings. Jodie is also the team's Marketing Director, coordinating all promotion and marketing events and handling all client communication needs. She has been with us since April of 2015.
Jodie is originally from Evansville, WI. She currently resides in Milton, WI with her husband, two sons, and dog Murphy.
Jodie enjoys the outdoors, attending her nephew's sporting events, and spending time with her family.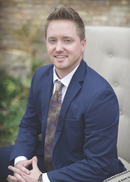 Andrew R Keister
Associate Financial Advisor
Office 608-314-9260

Andrew is an Associate Financial Advisor and works on the investment side of our practice. His key tasks include creating Personal Planning Analysis for clients, processing trades and working with Matthew to help design client retirement and distribution plans. He received a Business Finance degree from the University of Wisconsin Whitewater School of Business. Andrew also played on the University of Wisconsit Whitewater 3 time National Championship football team. He has been with our team since October of 2014.  
Andrew is originally from Evansville, WI and currently resides in Janesville, WI.
In his spare time he enjoys being active, playing sports, and of course, being with family and friends.